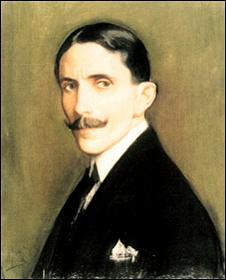 Alfredo Ramos Martinez (1871 - 1946)
Ramos Martínez was born in Monterrey, Nuevo Leon, on November 13th, 1871, although the birth date is commonly misquoted as 1872 or 1875, and died in California, U.S.A. on November 8th, 1946. He studied at the Academia de San Carlos as well as under the direct supervision of 19th. century master Santiago Rebull at México City's National School of Fine Arts. While living in Paris, in the first decad...
Your cash for art specialists.
Whether you are in the market to buy, sell or if you would like to borrow money against fine art or antiques we are here to help. Our more than 30 years experience in the field gives us ample experience to offer you the best possible deal. We are constantly evaluating the market to find a fair price for your collection. Go ahead and browse our complete inventory by clicking on Gallery at the top navigator bar, or click Browse by Artist to see a list of all the artists that we handle. Sell your Art will take you to a form where you can submit your artwork for review by our board.